All Nutty Badger members wear both the Explorer shirt and unit necker to all weekly meetings. Below are examples of the shirt, necker and the motifs featured on our clothing.
Explorer Scout shirt.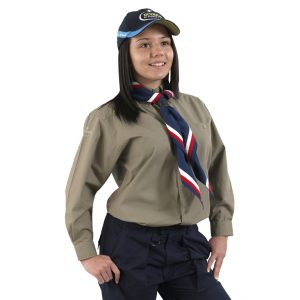 Available from the District Scout Shop or online at Scout Shops.

Nutty Badgers ESU necker
Nutty Badger Polo Shirts (Available for £13.00) and Hoodies (Available from £22.50) feature the motif below on them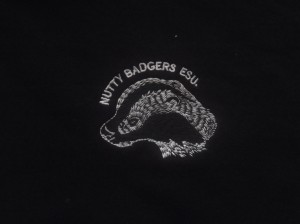 The Nutty Badger Hoodies have the motif below on the back of them (Hoodies are available for £22.50)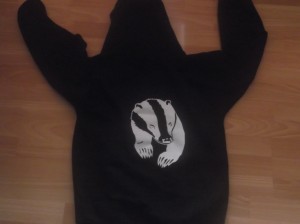 Nutty Badger Clothing can be ordered using the downloadable form here.